Tooke, Alfred L.
DIED, at the residence of Capt. T. W. Hunter in this city, last Monday at 12:15 p.m., Alf. L. Tooke, aged 5 weeks, infant son of Mr. and Mrs. S. T. Tooke of Warren, Tyler county. We extend our sincerest condolence to the bereaved parents, and trust that their little babe may find a happier home where all is love, sunshine and gladness. [Place of interment unknown]
Weimar Mercury, August 24, 1889
Tooke, Ann (Monteger)
Columbus Items
There have been three deaths during the week. First, ... then Mrs. David Tooke, consort of our fellow citizen D. Tooke, died on Thursday morning at 3 o'clock, after a few weeks illness. She was buried on same day at San Branardo[sic] Catholic cemetery, Fathers' T. Major and J. Winnon officiating. This is indeed a great loss to Mr. Tooke, he being advanced in years when he sadly needs a helpmate. Peace to her ashes...
Weimar Gimlet, July 30, 1885
Tooke, Annie
Mrs. Annie Tooke, 74, Buried Here Friday Afternoon
Mrs. Annie H. Tooke, widow of the late O. C. Tooke, former Weimar resident, died Wednesday of last week in her home in Houston. Funeral services were conducted at 10:00 a.m. Friday, with the Rev. J. Thomas Bagby officiating. Interment was in the family lot in the Weimar cemetery.
Mrs. Tooke was born in Port Lavaca and lived in Houston for 26 years. She was a member of the Trinity Episcopal church. She was 74 years of age.
Survivors include one daughter, Mrs. T. O. Tooke; two sons, C. E. Tooke of Houston, and R. H. Tooke of Orange; sister. Mrs. N. H. Bryant of Newsport News, Va.; grandchildren, Annie Louise Crane, Robert Lehr, Jack Kirby and Bess Kirby Tooke.
Weimar Mercury, January 11, 1946, page 1
Tooke, David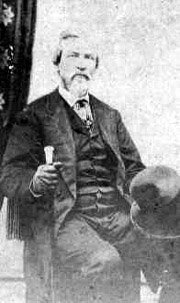 Mr. David Tooke, well-known throughout southwest Texas and especially in this immediate section, died in this city last Monday afternoon at 1:30 , after a lingering and painful illness of several weeks' duration, of general debility, aged about 73 years. At one time deceased was one of the wealthiest men in the state, but near the close of the late civil war he met with reverses and lost almost his entire fortune. "Uncle Dave," as he was familiarly and reverently called, was a gentleman of kindly disposition, courteous to all, possessing many friends wherever known, and his death is deeply regretted by all. His remains were committed to mother earth Tuesday afternoon, in the presence of a number of sorrowing relatives and friends. "Requiescat in pace."
Weimar Mercury, January 27, 1894
Photo courtesy Sally Weeks
Tooke, Eliza R. "Lila" (Cox)

Death of Mrs. Lila Tooke at Houston
News was received here Wednesday of the death of Mrs. Lila Tooke, a former resident of this community, which occurred in Houston the previous day, after an illness of several weeks. The remains were brought to this city for internment Wednesday afternoon. A number of old-time friends of the family were present at the funeral and assisted in the funeral obsequies. Mrs. Lila Tooke was a most lovable woman, a general favorite with all who knew her, and her death is sincerely deplored. She was the mother of Mrs. A. P. Shatto, Sr., Mrs. W. H. Lester of this city and J. K. Tooke of Port Arthur. We hope to publish a suitable obituary in memory of this good woman in our next issue.
Weimar Mercury, January 20, 1922
Photo courtesy Sally Weeks
Tooke, Guy Jordan
Little Guy Jordan, infant son of Mr. and Mrs. Sterling Tooke, died Thursday morning about 9 o'clock. To the grief-stricken parents so suddenly bereft of their little darling, THE MERCURY extends its heartfelt sympathy.
Weimar Mercury, December 31, 1892
Tooke, Hutch
Weimar Local Matters
Another Saturday night tragedy occurred here on the evening of the 30th ult., in which Mr. Hutch Tooke, son of L. T. Tooke, proprietor of the Jackson house, lost his life, which was one of the most deplorable and saddest that has ever occurred in the history of Weimar. Hutch had received a telegram from headquarters of the Southern Pacific railway company in whose employ he has been for the past four years, to go to Houston Sunday evening, where he would be given a permanent run, and naturally felt good over he returns of prosperity to him. feeling as he did he, together with a party of friends, went on a Saturday night frolic of pure fun and amusement. While in the highth[sic] of merriment Hutch became engaged in a scuffle with Deputy Marshal and Night Watchman Alma Falwell over a pistol--Tooke and Falwell each trying to take it from the other when by some means the weapon was accidentally discharged, the ball entering just to the right of the left shoulder of Mr. Tooke ranging downward and backward, severing a large artery, from the effects of which he died in a very few minutes. The body was taken home by loving friends, where it was dressed and placed in the family parlor. Imagine the anguish over the loss of a noble son! Our readers can conceive the sorrow better than it can be expressed in this item. Mr. Falwell deeply regrets the unfortunate affair, immediately surrendered to the authorities, was taken to Columbus Sunday, returning Monday, had an examining trial in the evening before Justice Hancock, waived examination and placed under bond to await the action of the grand jury. Never were citizens more shocked than they were when they heard the news of the very sad accident on Sunday morning. Sympathizing friends collected in groups, visited the house and tear-stained eyes were visible on every face. Hutch was loved by all who knew him, was a good and noble boy and had the confidence and support of both employer and employee. The remains were interred in the family lot of the Odd Fellows' cemetery Sunday evening at 5 p.m., followed to their last resting place by many friends and relatives, the funeral cortege being one of the largest ever had in Weimar--Rev. T. E. Muse of the Baptist church in the absence of Rev. Holt of the Methodist church performing the last sad rites. The CITIZEN extends its very deepest and heartfelt condolence to the distressed mother, father, sisters and brother. The pall bearers at the funeral of Mr. Hutch Tooke were his bosom companions in life and consisted of Messrs. Ellis Brooks, Oliver Holloway, Jas. Darby, Victor Boettcher, Thornton York and Lester Holt.
Colorado Citizen, November 4, 1897
Tooke, Isam
Weimar Local Matters
Sadness was pictured upon the faces of all our citizens Wednesday of last week when it was positively known that Mayor Isam Tooke was no more. "Uncle Isam" was in his 74th year, born in Georgia and moved to Texas when only a young man, settling at Columbus. He was at one time one of the most prosperous business men of Colorado county and had amassed a fortune, at one time being worth probably a quarter of a million. He met with misfortune afterwards, and lost the greater part of his fortune. He was elected mayor of this place over three years ago and was holding that position at the time of his death. He leaves a brother, "Uncle Dave" Tooke, and four children--Mrs. W. C. Crebbs, Isam Tooke, Jr., Sterling and Sidney, all of which are married. The remains were interred in the Odd Fellows' cemetery beside his good wife Thursday afternoon at 3 o'clock and in honor to the cherished and loved dead every business house in the city was closed--employer and employes, together with the city council, the fire department, teachers and school children and many friends and relatives--attending the funeral. The funeral services were conducted by Rev. H. M. Haynie. Rest in peace.
Colorado Citizen, February 11, 1892
Tooke, Ivory
Card of Thanks
The family of Ivory Tooke would like to thank everoyne[sic] who contributed food and flowers and who expresssed their sympathy in other ways after his sudden passing.
[Interment in Paradise Gardens]
Weimar Mercury, January 8, 1970, page 4
Tooke, James Kone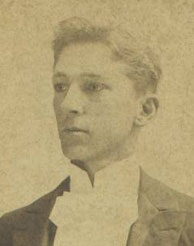 DEATH OF JAMES KONE TOOKE AT KERRVILLE
Brief mention was made in our last issue of the death of Mr. James K. Tooke, which occurred at Kerrville, following a long illness, Thursday morning of last week. The remains were prepared for burial and brought to this city that night. Interment taking place from the residence of his sister,Mrs. W. H. Lester, at 10 o'clock Friday morning, to the Odd Fellows' cemetery, Rev. J. C. Wilson, local Methodist pastor, (of which church deceased had been a member for many years), performing the funeral obsequies in the presence of a large gathering of mourning relatives and friends. At the conclusion of the service the mound was literally covered from slight by the many beautiful floral emblems placed thereon.
Mr. Tooke was a member of the Masonic fraternity, and the funeral was conducted under the auspices of that order. The pall bearers were Messrs. W. J. Black, Eliott Hubbard, H. Brasher, Sr., J. C. Hubbard, Hy. Hurr, Henry Brasher.
James K. Tooke was born near Weimar about fifty years ago. His early boyhood and young manhood was spent in our midst, where he was a general favorite, his genial personality, uprightness of character and general worth, winning for him the friendship and esteem of all. It is no exaggeration to say that no more popular young man ever lived here. He was greatly interested in athletics in his younger days, and was a star member of one of the fastest and most successful baseball teams Weimar ever possessed. As a friend and associate he was as true as steel, his friendship never wavering. Naturally bright and ambitious, he won a commanding place in the business world and was very successful until ill health beset him. For the past few years he was incapacitated for work and for many months had been an inmate of a hospital in Kerrville.
The writer visited "Jim" while in Kerrville a few weeks since, and while we realized then that his span of life was nearly ended, we could not but marvel at his hopefulness, his brave fight for life and while we felt that our good friend would never again take his place among us, our prayers have constantly gone up to the throne above that poor "Jim's" hopes would be realized. But God willed otherwise and poor "Jim," our friend of nearly forty years, has gone to met the loved ones gone on before. He is gone. It is true, but his genial, manly presence, his unswerving friendship and general loyalty to home, loved ones and friends will never be forgotten.
Mr. Tooke was united in marriage a number of years ago to Miss Fleta Gray of Beaumont and the widow and one daughter, Miss Aileen, survive. Also three sisters--Mrs. A. P. Shatto, Sr., and Mrs. W. H. Lester of this city and Mrs. Dennis of Houston--besides many relatives and friends, all of whom deeply and sincerely regret the untimely death of this splendid young man.
Our heartfelt sympathy goes out to the bereaved ones.
Weimar Mercury, September 5, 1924
Photo courtesy Sally Weeks
Tooke, James L.
LOVE TOOKE KILLED IN BOILER EXPLOSION
_____ L. Tooke, a former resident of this city, better known to many of our citizens as "Little Love," living for a number of years past at and near Lufkin, Texas, was killed in a boiler explosion at a sawmill near that city last Thursday afternoon. The remains were brought to this city Saturday afternoon and laid to rest by the side of his beloved wife,[Odd Fellows Cemetery] who preceded him to the grave many years ago. Particulars of the unfortunate accident are meager. Mr. Tooke and a companion were firing up a boiler at the sawmill at the time of the accident, and just what caused the explosion may perhaps never be known. Mr. Tooke was thrown a distance of thirty feet by the force of the explosion and instantly killed. His companion was thrown sixty feet away, and seriously injured, but is likely to recover, so we understand. Mr. Tooke for many years was connected with his brother-in-law, the late H M. Carter, in the cotton yard business at this place. Later he and the Carter family moved to East Texas and engaged in the sawmill business. He was born and raised in this section, and was 59 years of age at the time of his death. He leaves three children, all gown and married, namely Mrs. Claribelle Hanks of El Dorado, Ark., Roy Tooke of Lufkin, Texas, and Shelly Tooke of Pearson, La., also two sisters, Mrs. McCurdy and Mrs. C. E. McDannald of Lockhart. Mr. Tooke was well known and liked by the people of this community, and his tragic death is sincerely regretted. The heartfelt sympathy of all goes out to the bereaved ones.
Weimar Mercury September 14, 1923
Tooke, Jesse Boyce
The cold arms of death have seen fit to grasp and take away to tht land of mystic realm, Jesse Boyce, the little son of Mr. and Mrs. S. T. Tooke. He breathed his last in his parents' residence, on last Tuesday morning, and his spirit was wafted to His throne; thee to be joined by his loving paents in after years. "Requite en pace." [Interment in Weimar Odd Fellows Cemetery]
Weimar Gimlet, September 12, 1885
Tooke, John
WEIMAR LOCAL MATTERS
Through a telegram from Burnet sent to J. C. Kindred from Mrs. Tooke, we learn that John Tooke, formerly a citizen of this county, and well and favorably known throughout this section of the State, died at his home, near Burnet, the 23d of this month--have not heard the particulars. Mr. Tooke lived in this neighborhood for a number of years, was in his 73d year. He has a large family of children and relatives in this county. He has three brothers living in this State, two of whom, Isam and David, live in this county, and one, Joseph, lives in Burnet county. We have not space nor time to give more than a passing notice. Suppose some one better qualified will write an appropriate obituary.
Colorado Citizen, October 27, 1887
Tooke, Kate (Yancey)
Died, in this city, Sunday morning at 4 o'clock, in the twenty-fifty year of her age, of congestion. after a brief illness, Mrs. Kate Tooke, wife of Mr. J. L. Tooke. Deceased was taken with fever Thursday morning, but rallied and was apparently improving until Saturday afternoon, when congestion set in, and she grew worse very rapidly. Loving hands of relatives and friends ministered to her every want and endeavored, oh, so earnestly! to stay the hand of grim Death, but it was not to be: God had summoned her, and His command was obeyed. Mrs. Tooke was born in Columbus April 2, 1867, and was the daughter of Mr. and Mrs. Wm. Yancey of that city. She was married to Mr. J. L. Tooke of Weimar in 1885, and has since, up to the time of her decease, resided in this city. She was a member of the Methodist church of this city, and was loved and admired by all who knew her for her many kind traits of head and heart. She leaves a devoted husband and three little children to mourn the loss of a kind, loving wife and mother. Let them turn to Him who ordereth all things for the best for comfort.
She was buried in the Odd Fellows' cemetery Monday at 9 o'clock, a large number of relatives and friends being present to witness the burial ceremony, which was impressively delivered by Rev. H. M. Haynie, pastor of the Methodist church.
Weimar Mercury, July 30, 1892
From the files of Dorothy Albrecht. Contact Rox Ann Johnson
Mr. Chas. Rose and wife, Mr. Gus. Baumgarten and wife, Schulenburg; Mesdames M. A. Brooks, J. A. Toliver, and Jennie Webber, Miss Annie Webber, Columbus; Mrs. M. McGary and son, San Antonio; Clifford Wallace, Schulenburg; Mrs. Martha Tooke and Mrs. C. E. McDannald, Lockhart; Mrs. J. F. Hutchins and daughter Oakland; Mrs. J. Q. A. Carter, Luling; and Mr. Otho Tooke of Victoria, were here Sunday and Monday, called by the death of Mrs. J. L. Tooke.
Weimar Mercury,July 30, 1892
Tooke, Litt
CARD OF THANKS
We wish to thank our friends, both white and colored, for the kindnesses shown us at the illness and death of our husband and father.--Chanie Tooke and children. [Interment in Columbus City Cemetery]
Colorado County Citizen, November 23, 1933, page 8
Tooke, Lovard "Love" T.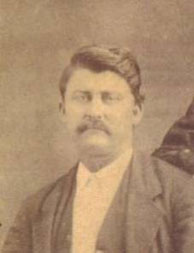 Death of L. T. Tooke
After many weeks of painful suffering, in which the only relief from agony was through sedative medicines, the spirit of Mr. L. T. Tooke passed unto its Maker last Saturday morning at 9 o'clock. Mr. Tooke was a victim of Bright's disease, and during the last few years of his life suffered intensely. All that physicians and specialists in such diseases could do for him was done, but without avail. He lay at the point of death for many weeks ere death ended his sufferings. Mr Tooke was aged about 64 years. He was born in Georgia, came to Texas with his parents in 1853, settling in Colorado county, where he spent the remainder of his life. He was proprietor of the Jackson hotel of this city which institution he conducted with marked success for many years. He was a member of the famous Tom Green Brigade, and served with signal distinction within its ranks throughout the civil war. He was a man of strong convictions, a strong and true friend to those who won his friendship, well liked by all with whom he came in contact, and his death is sincerely deplored. He leaves a wife, one son, and three daughters, besides several sisters and brothers. His remains were interred at the Odd Fellows' cemetery Sunday afternoon, a large concourse of relatives and friends witnessing the last sad rites. In connection with his death, we publish below the tribute paid him by an old army comrade, as follows:
Brenham, Tex., Sept. 6--Col. John G. Rankin of this city, who is secretary of Tom Green Brigade association and commander of Washington Camp of the United Confederate Veterans, pay this tribute to the memory of the late Comrade Love T. Tooke, who died at his home in Weimar yesterday:
"He was a Confederate soldier, entering the service as a member of Company A, Fifth Texas Cavalry, Green's Brigade, in the year 1861, and served with marked distinction until the close of hostilities, when he returned home and began the work of rebuilding his shattered fortunes. Both as a soldier and a citizen Love Tooke was every inch a man, ever ready and willing to discharge such duties as were imposed upon him with promptness and fidelity. In his love for his friends and comrades he was firm and steadfast rendering them such assistance as lay in his power. As a husband and father he was kind, affectionate and lenient and reared a family that was a pride and consolation to him in his declining years. In the death of Love Tooke a patriot, soldier and worthy citizen has crossed the Great Divide, gone to answer the last roll call in the Great Beyond, where sorrow and tribulations are unknown. He will be missed by his old comrades in arms. No more will his familiar form be seen gliding around among his old friends at the annual reunion of the brigade, Peace be to his ashes. Green be his memory."
Weimar Mercury, September 12, 1903
Photo courtesy Sally Weeks
Tooke, Martha Ann (Holt)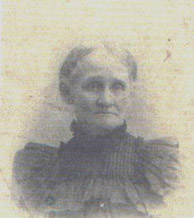 Mrs. Martha Tooke Dies at Lockhart
Lady Pioneer of This Section Succumbs at Home of Daughter
News was received here early Friday morning announcing the death of Mrs. Martha Tooke at the home of her daughter, Mrs. C. E McDannald, at Lockhart. The news occasioned much sadness among our people, who had known this estimable lady for many years. The body was tenderly prepared for burial, and on Sunday afternoon was transported to this city to be laid to rest in the family burial plot in the Odd Fellows' Cemetery, touching funeral services being conducted by Rev. Sam P. Bell, Methodist pastor of the Lockhart church and Rev. J. C. Wilson, local Methodist pastor. A large crowd of mourning relatives and friends were present to witness the last sad rites.
Mrs. Martha Ann Tooke was born in Georgia, was 85 years of age at the time of her death lived in the Weimar section for many years; but for the past twenty-three years had resided with her daughter, Mrs. McDannald, in Lockhart. Mrs. Tooke came to Texas at an early age with her parents, and for a short time resided on a farm near Columbus, afterwards moving to the vicinity of Oakland, where the family resided for a number of years. During her life time Mrs. Tooke was always regarded as one of the most lovable of women. Possessing a sympathetic, sweet disposition, thoughtful of those about her, she was like a sunbeam in the home. Adored by children, grandchildren, relatives and friends, her sunny disposition and lively interest in all those near and dear to her made her presence always welcome. In the latter days of her life she was surrounded by every comfort and attention, and nothing was left undone for her welfare. But God needed her in His realm, and "His finger touched her and she slept."
Three children survive her--Mrs. Adam McCurdy and Mrs. C. E. McDannald of Lockhart, and Mr. J. L. Tooke of Lufkin. Also seventeen grandchildren and several great-grandchildren. Mrs. Tooke was the mother of eight children. Her death is deeply and sincerely deplored by all.
The pall bearers at the funeral were: Active--H Brasher, Sr., H. Brasher, Jr., Ben B. Holt, W. Kindred, Henry Hurr and W C. Bouhlin. The honorary pall bearers were C. E. Duve, Jno. C. Hubbard, C. G. Cook, J. F. Bartosh, W. H. Lester, A. P. Shatto, J. J. Armstrong, Sr., T. A. Hill, John H. Brooks, O. A. Rose and W. P. Watson.
Peace to the memory of his noble grand character.
Weimar Mercury, April 20, 1923, page 1
Photo courtesy Sally Weeks
Tooke, Mary Ann
WEIMAR LOCAL MATTERS
Another Christian wife and mother has passed to her reward in Abraham's bosom. Mrs. Mary Ann Tooke, consort of Isam Tooke, died at the family residence in this city May 27th, at 4 o'clock, p.m., after severe though uncomplaining suffering for several weeks, in the 66th year of her age. She was born in Georgia in 1820, married Isam Tooke in 1837, and moved to Colorado county and settled in Columbus in 1838; has been a consistent member of the Methodist Episcopal Church, South, for a number of years. She died, as she had lived, with the full armor on. A large procession of friends followed her remains to their last resting place in the Odd Fellows' cemetery the evening of the 28th inst. Rev. M. S. Hotchkiss conducted the funeral obsequies. Deceased leaves a husband bowed with years and four children to mourn the loss of a wife and mother. We presume a suitable obituary will be written by some one more competent than your correspondent.
Colorado Citizen, June 3, 1886
Tooke, Milam
We are sorry to announce the death of Mr. and Mrs. Sterling Tooke's little child, which occurred on the 4th inst. This is a sad stroke to these heart-broken parents--the loss of their first-born and only child, about eighteen months old. Little Milam was too pure and precious for this earth, and God took him to Himself. May the grace of God sustain these bereaved parents in this our of sore trial! [Interred in Weimar Odd Fellows Cemetery]
Colorado Citizen May 10, 1883
Tooke, Mrs. J. G.
Weimar Local Matters
Mrs. J. G. Tooke died at Valley Springs, Llano county, on the 19 inst., of consumption. She had been a great sufferer. Mr. Tooke had but recently moved to that county from this, and left Mrs. Tooke here, until he could prepare a home, taking all of his children with him except one small one that remained here with its mother. Mr. T. came a few weeks ago after his invalid wife, who was very weak. but wanted to go to her children, and with the hopes that the trip would improve her health. She died the third day after arriving home, just time to give her loved ones a parting blessing. Mrs. T. has several brothers and sisters living in this county She was a loving companion, a devoted mother, a kind neighbor, a pure Christian, holding her membership in the Baptist Church.
Colorado Citizen, February 1, 1883
Note: This could be the Sallie Lowery who married Joseph G. Tooke On July 18, 1871 in Colorado County (Vol. E, page 228).
Tooke, Otho Crebbs
FORMER WEIMAR CITIZEN BURIED HERE MONDAY
Mr. Otho Crebbs Tooke, a native of this section and who lived in Weimar for many years during the earlier days of the community, died at his home in Houston at 6 o'clock Sunday afternoon and the remains were brought here for interment in the Weimr Cemetery Monday afternoon. He is survived by his wife, a daughter, Mr. T. O. Crane of Houston, two sons, Robert and Jack Tooke, his mother, Mrs. Martha A. Tooke of Lockhart, a brother, Love Tooke of Lufkin, and two sisters, Mrs. Adam McCurdy and Mrs. C. E. McDannald of Lockhart. Funeral services were conducted by Rev. J. C. Wilson, Methodist pastor, in the presence of a large assemblage of mourning relatives and friends. Decedent was a fine man in every respect, and altho many years have elapsed since he visited his former home, he is still well and favorably remembered by many of the old time citizens of this community. Our heartfelt sympathy goes out to his bereaved ones.
Weimar Mercury, December 1, 1922
Tooke, Seth Shepard
Weimar Locals
We followed to the last resting place Seth Shepard Tooke, infant baby of Mr. and Mrs. Love Tooke. It died on Monday morning of measles and pneumonia. All that human power could do was done to save the little fellow, but was will otherwise decreed. He was gone before knowing any wickedness or sin of this world, entering into the eternal abode pure,holy and unalloyed, which in itself out to be a consolation to its parents. Our sympathy with them are extended. [Interment in Weimar Odd Fellows Cemetery]
Colorado Citizen, June 2, 1881
Tooke, Thelma D.
Funeral Rites for Mrs. Tooke, 50, Held Sunday
Funeral services for Mrs. Ivory Tooke, 50, were held Sunday afternoon, Feb. 13, at St. James AME Church, with burial in the Weimar Cemetery.
Mrs. Tooke died at 11:30 a.m. Tuesday, February 8, of a heart attack.
The former Thelma Obie Junior, she was a lifelong resident of the Weimar area. She was a member of St. James Episcopal Church. [Her death certificate says she was the daughter of Eddie and Silomia (Junior) Semont. DA]
Surviving are her husband; a daughter, Margaret Tooke, student at Weimar High School; and her mother, Mrs. Selma Turner of Weimar.
Weimar Mercury, February 17, 1966