Sheridan, Charles L. Sr.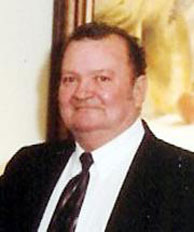 Sheridan
Charles L. Sheridan Sr., 70, of Columbus, passed away Jan. 31 at Columbus Community Hospital.
He was born in Springfield, Mo., July 30, 1934 to Ralph A. and Ruth A. (King) Shreidan[sic] and married Judith Weaver, Aug. 4, 1990. He was a retired maintenance supervisor for Metro National Corporation in Houston.
He was preceded in death by his parents; son, Randy Sheridan; sisters, Mary Horton, Virginia Jones and Martha McKown; and brother-in-law, Otto Wiktorik.
He is survived by his wife; daughter, Marie Sheridan of Katy; step-daughters, Debbie Franze and husband Mark of Houston and Leah Cornett and husband Charles of Columbus; sons, Lee Sheridan of Katy, Ronnie Sheridan of Magnolia and Charles L. Sheridan of Houston; step-sons, David Carter and wife Kim of Houston and Greg Carter and wife Cindi of Chippewa Lake, Ohio; sisters, Dottie Wiktorik of Bellville and Ruby Emmer of Hallettsville; brother, William Sheridan of Eugene, Ore.; 18 grandchildren; and one great-grandchild.
A memorial service will be scheduled at a later date. [Place of interment unknown]
Memorial contributions may be made to the Houston Livestock Show and Rodeo Scholarship Fund, P.O. Box 20070, Houston, TX 77225 or Houston Farm and Ranch Club c/o Farm and Ranch Scholarship Fund, Attn.: Dora, 1 Abercrombie Dr. Houston, TX 77084.
Colorado County Citizen, February 2, 2005
Courtesy of The Citizen
Sheridan, Dorothy
SHERIDAN NEWS
The little 8-day-old baby girl of Buel Sheridan and wife died last Monday. Death caused from lockjaw. We extend our heartfelt sympathy to the bereaved ones. [Inerment in Cheetham Cemetery]
Weimar Mercury, November 29, 1920, page 3
Sheridan, Hugh
Oakland News
Mesdames O.C. Strunk and W. Scott went over to Cheatham Sunday to attend the funeral of Mr. Hugh Sheridan, who died last Wednesday. His son, Buel, is in the army, has arrived in the States, and they are awaiting his return before burying Mr. Sheridan. As he didn't get there Sunday, the funeral has been postponed until his arrival. His body has been embalmed. We extend our sympathy to Mrs. Sheridan and children in this sad hour. [Interment in Cheetham Cemetery]
The Weimar Mercury, May 20, 1919
Submitted by Regina Williamson
RESOLUTION OF RESPECT.
To the Worshipful Master, Wardens and Brethren of Oakland Lodge, No. 258, A. F. & A. M.:
...Bro. Hugh Sheridan was born in Washington Parish, La., Oct. 1, 1846. Died May 14, 1919. He joined the Masonic Lodge at Oakland, Texas, June 13th, 1908, of which he was a true member until the last.
...
Respectfully submitted, R. S. HUGHES, ERNEST STRUNK, J. P. MAYES, Committee
Weimar Mercury, June 30, 1919, page 5
Sheridan, Hugh Dyle
Sheridan
On Tuesday, Feb. 22, 2011, Hugh Dyle "Pa" Sheridan passed away peacefully, surrounded by his family, at Rice Medical Center in Eagle Lake.
Born to Tup Tate Sheridan and Rose Adeline Hopkins in Sheridan, Texas on July 20, 1919, his grandfather, Hugh Sheridan, was the founder of Sheridan, Texas. Hugh graduated from Eagle Lake High School in 1937.
He was inducted into the U.S. Army on June 11, 1942, and started his career at Fort Knox, KY in clerk school. He transferred to the 8th Armored Division at Camp Campbell, KY, where he made Corporal, and then transferred to Service Battery in Camp Polk, LA where he made Sargent, from there he transferred to USAAF in December of 1943 and finished his career at Fort Sam Houston in Amarillo, TX where he was graduated to 2nd Lieutenant on October 2, 1945, put on Inactive Duty on Nov. 4, 1945, and was discharged from the military on October 1, 1955.
He worked for Tenneco as an Aircraft Electrician from 1952, until he retired in 1973. When he and his wife, Emy, moved back to Eagle Lake, Texas in 1982, he took over the family business, and made the HU Bar Ranch something that would not only be a prosperous cattle ranch, but something that his daughter, grandkids, and great grandkids would enjoy and make many memories from for years to come, including the Annual Thanksgiving Dinner at HU Bar Ranch that began in 2001.
He was a member of the Eagle Lake Masonic Lodge 366, raised on May 15, 1942, and a member of Park Place Lodge 1172, three time Master of Lodge 366, DDGM District #33 from Dec. 9, 1995 to Dec. 7, 1996, received his 32nd degree Scottish Rite on March 30, 1996, he was a Golden Trowel recipient on Feb. 21, 1998, and served as District Instructor from 2001 to 2003. In 2001, he proudly conferred a Master Masons degree for his grandson-in-law, Benny Landrum's, initiation at Richardson Lodge 1214.
He is survived by his wife of 69+ years, Emma Lee; his daughter Janie Sheridan Greene; Grandchildren: Christy Erin Landrum (Benny), Brian Sheridan Greene (Misty), David Lee Greene (Shanet); great grandchildren: Drake Jackson Landrum, Alexis Sheridan Greene, Hugh Jackson Greene, Kyleigh Nicole Greene and Payton Mackenzie Greene; Niece, Sharla Corley (Marshall), and her beloved family; nephews: Paul Sharp (Linda), Pat Sheridan (Brenda), and Rupert Sheridan (Donna), and their families.
He was preceded in death by his parents, and brother, Duane Sheridan.
The service was held Feb. 24, at 1 p.m., at the Eagle Lake Funeral Home, Pastor Kerry Horn, of the First Baptist Church, officiated. He is buried at the Masonic Cemetery in Eagle Lake. Pallbearers were Brian Greene, David Greene, Benny Landrum, Larry Dulany, A.W. Scott, W.F. Bohlmann Jr., Sammy Smith, Charles Trefney, Larry Shimek, Stephen Moore and Joe H. McCreary. Honorary Pallbearers were Marshall Corley, Clint Corley, Bill Harrison Jr., Michael Landrum, Travis Meyers, Chris Moore, Paul Sharp and all members of Eagle Lake Lodge 366. The Masonic Ceremony was done by WM- Norman Pennington, SW- Tim Austin, JW- Victor Scott and Chaplain- Joe H. McCreary.
In lieu of flowers, memorials may be given to Scottish Rite Children's Hospital in Dallas; the First Baptist Church in Eagle Lake and the Wintermann Library in Eagle Lake.
He was a man with strong family values, and a keen work ethic, someone who inspired and taught us so much, and will be dearly missed. As he said in a letter that he wrote his daughter and grandchildren, "May the Blessings of Heaven rest upon each of you."
Colorado County Citizen, Tuesday, March 1, 2011
Sheridan, James Osie
Youth Dead In Car Crash At Sheridan
SHERIDAN -- James Osy Sheridan, 19 of Sheridan was killed, apparently instantly, when his 1973 Chevrolet pickup struck a railing of the Navidad River bridge just west of Sublime at 2:15 Sunday morning, Jan. 14.
Sheridan was going eastward when his pickup struck the approach railing , bounced across the highway and hit the opposite railing, and rolled over.
He was thrown out, sustaining fatal head injuries.
Justice of the Peace Wilton (Bill) Hrncir declared him dead at the scene.
Funeral services were held Tuesday, Jan 16, at Kubena Funeral Home, Hallettsville, with burial in the Cheetham Cemetery near Sheridan.
Sheridan, a native of Liberty, Texas, attended school at Sheridan and Rice Consolidated High School, Altair.
Surviving are his parents, Ossie I. Sheridan of Sheridan and Mrs. Murline William Sheridan Shoop of Garwood; four brothers, Chester Jim and Delton Wayne Sheridan of Sheridan, Ricky Lee Sheridan of Garwood and Timothy Roy Sheridan of Garwood and one sister, Mrs. Linda Sue Fuller of Sheridan.
Weimar Mercury, January 18, 1978 (Hallettsville Tribune)
Transcribed by Judy Talkington
Sheridan, Osey
Cheatham Cullings
It is with regret that we announce the death of our little friend Osey Sheridan who departed this life on the night of the 25th at 5 o'clock , after a lingering sickness of four or five weeks although we home our loss is his gain. We tender our sympathy to his sorrowing parents and sisters for he was a little friend of ours. [Place of interment unknown]
Colorado Citizen, Nov 2, 1893
Submitted by Regena Williamson
Sheridan, Raymond Benjamin
Raymond Benjamin Sheridan, age 76, of Alto, passed away Sunday at his resident following a lengthy illness.
A native of Colorado County, he was born in Sheridan on Oct. 8, 1925 to Buel and Bertha (Briscoe) Sheridan. He was raised in Sheridan and a former resident of Point Blank, and had resided in Alto for the past year. Sheridan led a career in petroleum exploration retiring as a drilling supervisor for offshore drilling. He was a member of the Baptist Church and served with the U.S. Army during the Korean Conflict.
He was preceded in death by his parents; sisters, Madeline Marcella and Francis Hadley; and brothers, Buel C. Sheridan and Wilford J. Sheridan.
He is survived by his wife, Joyce A. Sheridan, of Alto; daughters and sons-in-law, Candance and Charles Tippie of Weatherford, Paula and Bill Hopkins of Round Rock, and Debra and Kenneth Grimes of Alto; sons and daughters-in-law, Raymond Benjamin Sheridan Jr., Edward and Carla Sheppard of Jewett, and Troy and Shelli Sheppard of Madisonville; brother, Osy L. Sheridan, of Oakwood; sister, Lannie D. Sheridan, of Sheridan; 16 grandchildren; and two great-grandchildren.
Graveside services and interment took place at Cheetham Cemetery in Sheridan, with grandson, the Rev. Jerry Fulton, of Waxahachie, officiating. Pallbearers were Jacob Pickens, Toby Tucker, Edward Sheppard, Charles Tippie, Kenneth Grimes, Bill Hopkins, Jason Sulfer and Troy Sheppard.
The family has requested memorials be made to Escapee's Care Center, 155 Care Center Drive, Livingston, TX 77351.
Colorado County Citizen, June12, 2002
Courtesy of the Citizen
Sheridan, Sidney Cordelia (Dial)
Oakland News
Those who attended the funeral from here of the late Mrs. Dea Sheridan were Mr. and Mrs. J.O. Sanders, Mr. and Mrs. O.C. Strunk, Mrs. H.B. Mayes, Mr. R.S. Hughes, Mr. F. Campbell, Mr. and Mrs. George Strunk, Mr. Powell Miller, Mr. George Fowlkes, and the writer. Mrs. Sheridan had visited here with her daughter, Mrs. Geo Strunk, and was well known here. She was a fine, Christian lady, and numbered her friends by her acquaintances. She leaves to mourn her loss five children. Mrs. John Scott of Rock Island, Mrs. Maggie Oakes of Altair, Mrs. Geo. Strunk of Oakland, Messrs Tup and Buel Sheridan of Sheridan: twenty-four grandchildren and twenty-three great-grandchildren. The funeral was largely attended and the floral offerings were beautiful. A Christian minister from Houston officiated at the grave and the services were very comforting. Mrs. Sheridan was 74 years of age. [Interment in Cheetham Cemetery]
The Weimar Mercury. March 18, 1938
Submitted by Regena Williamson
Sheridan, Tup T. / Tobias
Tup Sheridan services held here yesterday.
Funeral services, for Tup L. Sheridan, 65, were held yesterday afternoon at 2 o'clock at the Columbus Funeral home, with burial services in the Cheetham cemetery near Sheridan, W.H. Nichols of the Columbus Church of Christ officiating.
Mr. Sherridan died in Bay City Sunday. He had been working on the ranch of Will Cornelius near there.
Born Jan. 27, 1865 (this is the date given in the obit.), in Colorado County, he was a son of Hugh and Cornelia Dial Sheridan. Theirs was the family from which the town of Sheridan got its name. He was a member of the Church of Christ.
Survivors are 2 sons, Hugh of Houston and D. of Hempstead; 3 sisters, Mrs. Lee Scott, Houston; Mrs. Maggie Oakes, Yoakum; and Mrs. Mabel Strunk, Oakland; and one brother, B.C. Sheridan Sr. of Sheridan.
Colorado County Citizen, November 9, 1950
Submitted by Regena Williamson